Wearable Art: Why The Activewear Biz Is Popping Right Now
If each new calendar year brought forth a new style trend that mirrored the Spice Girls, 2016 would be known as the Year of Sporty Spice. Right now, athleisure is as popular and ubiquitous as Park Slope or Santa Monica moms pushing UppaBaby strollers—and with booming sales, chic, dressed-up exercise clothing are finally more affordable too.
"Stores like H&M, Forever 21, and Aritzia, are offering up a selection of goods that aren't just cute but, mostly at under $50, won't break your bank, either," writes Ray Lowe of Refinery 29.
Here are three simple facts you need to know about this fabulously casual fashion trend.
 Activewear Is Not Going Anywhere
Don't count on this bubble bursting in 2016!
In October 2015, Morgan Stanley ventured to estimate that activewear will reach up to $83 billion in sales by 2020.
Athleisure sales stretched out to $36 million in 2013. In 2014, activewear accounted for 16 percent of the total apparel market, according to research firm NPD Group. And in 2014, Nike expected to add $2 billion dollars to sales by 2017.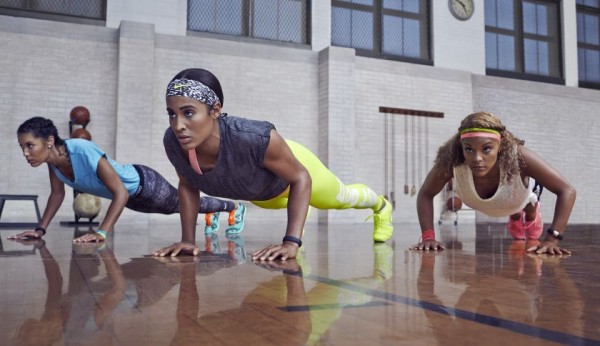 Photo Credit: Nike
Clearly, activewear is going for the win. High-end names like Sweaty Betty, Outdoor Voices, Vimmia, and Aday, are now competing with fast-fashion staples like H&M for shoppers' hearts.
And over the years, luxury companies like Tory Burch, Trina Turk, Stella McCartney, and Mara Hoffman have rushed to jump into the current craze.
Below: Image from January 2016 limited-edition, 21-piece Kate Spade New York/Beyond Yoga collection, first debuted in WWD, October 2015.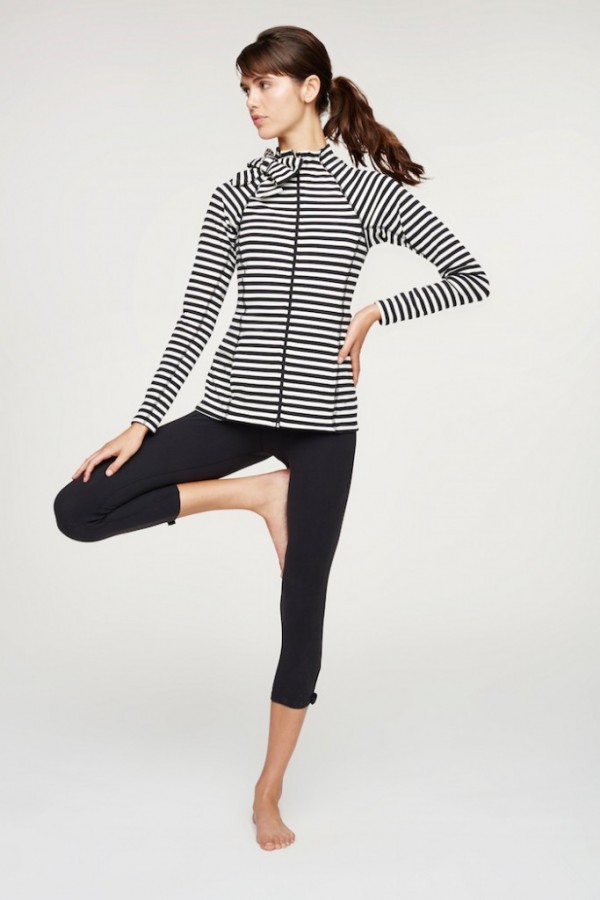 Photo Credit: Kate Spade New York
People Love It 
As I write this, I'm currently sitting in a cafe, contemplating eating a pastry, all while wearing a pair of GapFit jogging pants. Perhaps not surprisingly, I haven't actually jogged in over a month. Like me, many people opt for athleisure because of the causal comfort, not necessarily to facilitate exercising.
"Consumers are drawn to its comfort and versatility, and the fact that it still makes a fashion statement, says Marshall Cohen of NPD Group. "Activewear, by nature, also evokes a sense of athleticism and wellbeing, which only adds to its appeal," he adds.
Activewear is also a stunningly successful global happening, despite the economic slowdown in places like Latin America.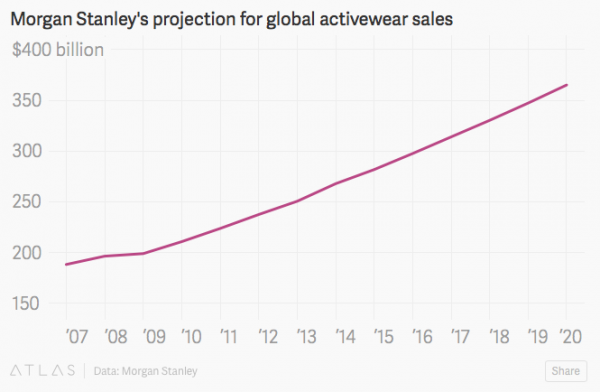 Photo Credit: Morgan Stanley
Nike Is Going FTW
Thanks to Nike's incessant push to be the best, their research and development has brought forth technologies like Flyknit, Lunarlon, and Tech Fleece, Complex reports. "Unsurprisingly, Nike is set to make the biggest gains from the projected growth of the athletic wear market," Alexis Castro writes.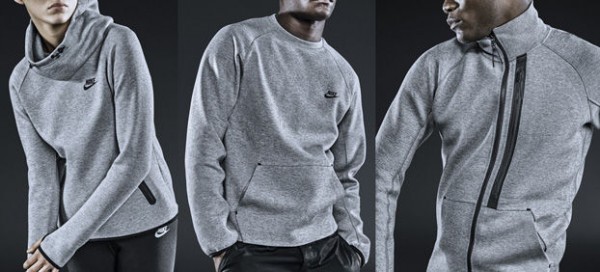 Photo Credit: Nikeblog