Docs R Us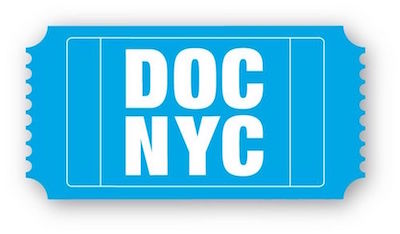 Documentary lovers, take note! The seventh edition of DOC NYC, America's largest nonfiction film festival, begins this week, with screenings at Manhattan's IFC Center, SVA Theatre and Cinepolis Chelsea. The 2016 festival, which runs from Thursday, Nov. 10, to Thursday, Nov. 17, boasts over 250 films and events overall, including 110 feature-length documentaries. Included are 18 world premieres and 19 U.S. premieres, with more than 300 filmmakers and special guests on hand to present and discuss their films. Notable documentarians will be honored at the Visionaries Tribute Awards on Nov. 10, including Jonathan Demme and Stanley Nelson, who are receiving Lifetime Achievement Awards.
Opening Night film will be Citizen Jane: Battle for the City, directed by Matt Tyrnauer, about writer and activist Jane Jacobs and her fight against NYC's most ruthless power broker, Robert Moses. Closing Night film will be Chasing Trane: The John Coltrane Documentary, directed by John Scheinfeld. In between the two is a dazzling variety of docs divided into several categories: Viewfinders Competition (directorial visions), Metropolis Competition (NYC), American Perspectives, International Perspectives, Fight the Power (activism), Jock Docs (sports), Sonic Cinema (music), Modern Family (unconventional clans), Wild Life (animals), Docs Redux (classics), Art & Design (artists), Behind the Scenes (filmmaking), DOC NYC U (student work), Shorts, plus two new sections, True Crime and Science Nonfiction.
Here are just a few highlights out of the many worthwhile films on view during DOC NYC 2016:
Unseen (True Crime)
A sad and deeply unsettling film by Laura Paglin, Unseen recounts the disappearance and murder of 11 African American women in Cleveland's crack-ridden Mount Pleasant neighborhood at the hands of serial killer Anthony Sowell. Told through first person accounts of victims' family members and, most chillingly, survivors themselves, the film shows how carelessly violent crime is often investigated in marginalized communities. Though missing persons reports were filed and a few women who managed to escape Sowell's house of horrors reported their experiences to the police, there was little follow-up. This enabled Sowell, who lived and operated right in the neighborhood, to claim yet more victims until his eventual arrest in 2009. Unseen gives faces, names and lives to these women. (NYC Premiere)
Friday, Nov. 11, 9:45 pm (Cinepolis Chelsea, 260 W. 23rd St.)
Thursday. Nov. 17, 12:30 pm (IFC Center, 323 6th Ave.)
In person: Director Laura Paglin
The Lure (Viewfinders)
Tomas Leach's atmospheric film follows several participants in the modern-day treasure hunt orchestrated by eccentric art dealer Forrest Fenn, who buried a cache of gold and gems worth millions somewhere in the Rocky Mountains. Amid news updates, gorgeous shots of majestic scenery, and recitations of Fenn's cryptic, clue-containing poem, Leach tells the stories of various individuals who have made the pursuit of the treasure their life's work, ranging from  the computer-programmer-turned cowboy who simply wants the bragging rights of discovering the box to the cancer patient who has found something to live for in the hunt. We also hear from Fenn himself, who got the idea after a devastating medical diagnosis and who communicates regularly with the fortune seekers on his blog or in person. Whether it's the thrill of the chase or the healing effects of the land, everyone involved finds something valuable in their search for the treasure. (World Premiere)
Sunday. Nov 13, 7:45 pm (Cinepolis Chelsea, 260 W. 23rd St.)
Tuesday, Nov. 15, 3 pm (IFC Center, 323 6th Ave.)
In person: Director Tomas Leach
Winter at Westbeth (Metropolis)
Rohan Spong's poignant doc tells the story of the West Village's Westbeth Artists Housing complex through the eyes of three longtime residents: 82-year-old poet Ilsa Gilbert, 75-year-old contemporary dancer Dudley Williams, and 95-year-old filmmaker Edith Stephen. When the former Bell Labs building was converted to rent-controlled housing/studios for artists in 1970, it became a haven for these and other creatives, especially as the Village (once a magnet for artists of all stripes) became increasingly unaffordable. Spong includes old photos and early film footage of his three principal subjects, showing the evolution of each artist's life and work. We learn that though each survived difficult periods, they continued to create and thrive at Westbeth. The film is the ultimate proof of art's power and a confirmation of its capacity to literally make life worth living. (North American Premiere)
Wednesday, Nov. 16, 5 pm
Thursday. Nov. 17, 10:15 pm (Both screenings at IFC Center, 323 6th Ave.)
In person: Director Rohan Spong
For a full listing of documentaries and screening/event dates, click here.
—Marina Zogbi