Wearable Art: Meet Matty Bovan London Fashion Week's Rising Star
The 66th annual London Fashion Week kicks off on September 21, and the star to watch at the fashion event of the season is Matty Bovan — fearless designer known for creating 'clashes of textures' that are often spray painted, knitted, and or crocheted.
The York, England based upstart has worked with Marc Jacobs, and Miu Miu. Bovan is also a former junior designer at Louis Vuitton who won the L'Oréal Professionnel Creative Award and the LVMH Graduate Prize after graduating Central Saint Martins (CSM) in 2015.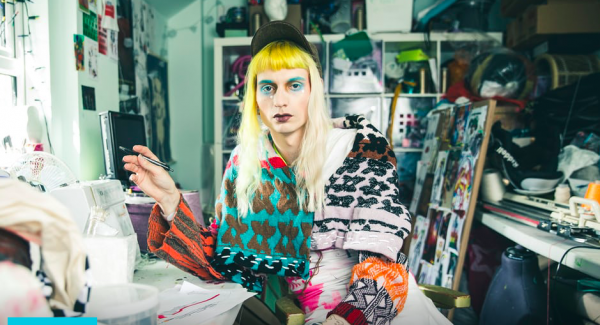 Image Credit: The Guardian
And it's at Central Saint Martins where Bovan delved into the world of Knitwear: "Being able to create your own fabrics gives you more scope, he tells Artefact about his attraction to knitwear.
He adds, "[knitwear] is the foundation of a lot of textiles, "[it] also gives more creative room to the design process."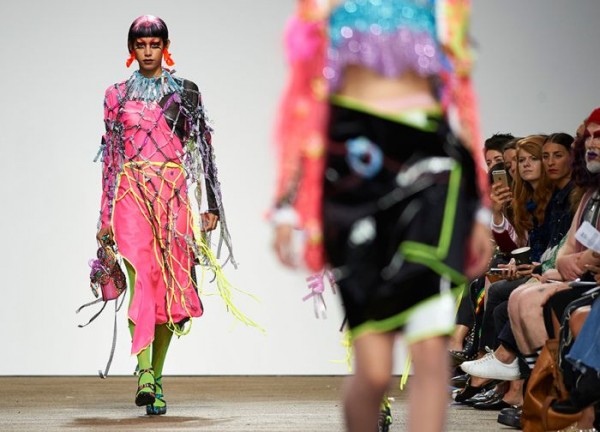 Image Credit: NIKLAS HALLE'N/AFP/GETTY IMAGES
Since CSM, the designer has ignited the fashion world with vibrant, color- and-texture-rich looks. The Guardian aptly connects Bovan's aesthetic with 'great tradition of wonderfully original English eccentrics that includes Zandra Rhodes, Vivienne Westwood and Bodymap.'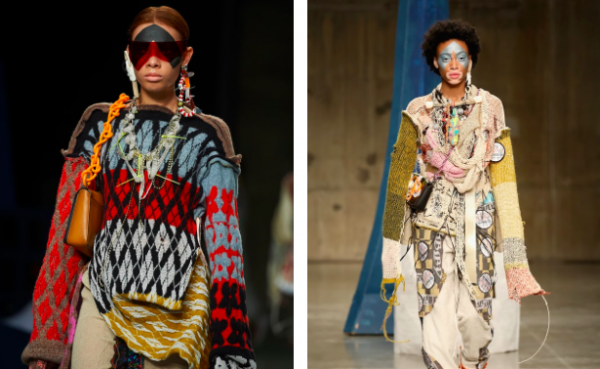 Image Credit: The Guardian
We can't wait to see what you have in store next week, Matty!