Live Music Review: G Love & Special Sauce @ Brooklyn Bowl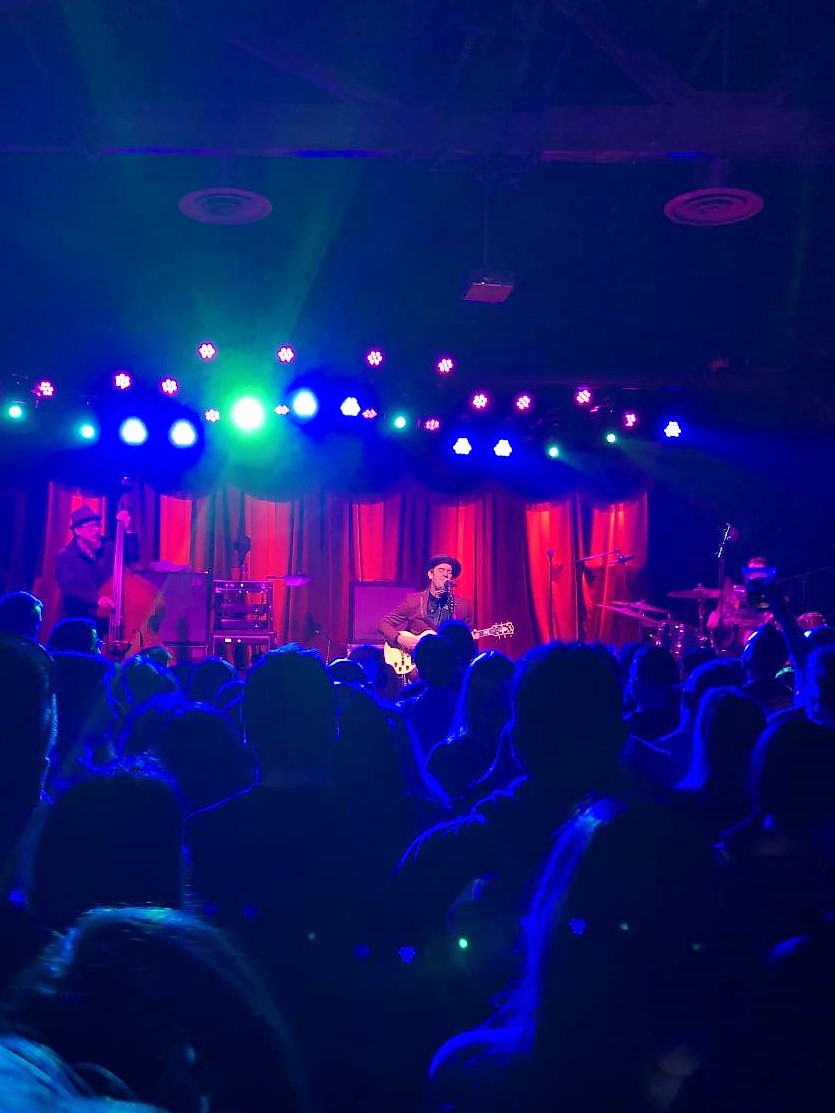 It's funny when you mention bands from the past (around for over 15 years) to people, and how they typically react.  You'll hear things like, are they still around. I haven't heard that name in 20 years.  And then when you tell them that you're actually going to see the band, they give you a weird look like, why would you do that.
So, let me explain quite simply.  Just like in any profession, with experience comes expertise and the mastering of ones craft.  G Love & Special Sauce have been playing together for nearly 25 years and their experience shines through in their live performances.
With their own style of funky, blues hip hop, the band always delivers a good time, and on this night it was no different.  The trio delivered a non stop soundtrack of hits that kept bodies moving throughout the night-  I-76, Milk and Cereal, Baby's Got Sauce, Blues Music and Who's Got the Weed.
Let's be clear, G Love's no slouch on guitar, Jimi Jazz tears up the string bass and houseman always delivers the goods.  The band is tight, tight, tight.
For the $30 ticket price, you really can't ask for more.
Here's some upcoming dates:
February 2nd – House of Blues, Boston
February 3rd – The Fillmore, Philadelphia
February 8th – Culture Room, Fort Lauderdale
More dates...