AFP Music: Interview with Why?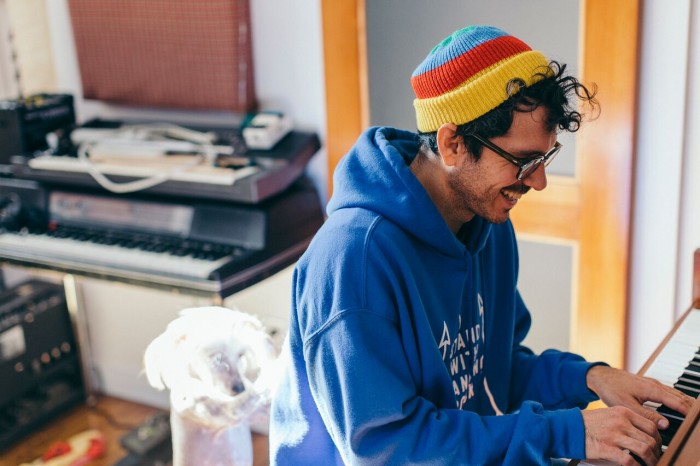 We recently caught up with musician, singer, song writer and visual artist Yoni Wolf to discuss the new album from his band Why?.  Moh Llean will be released on March 3rd, and is the band's first release since 2013's Golden Tickets.
What was the band's motivation/inspiration for the latest album, "Moh Llean" and how is it different than the band's previous releases?
I can't say there is ever a specific motivation or inspiration. We are artists and we are drawn to making art in whatever state– from whatever space we find ourselves. This one was no different, though of course it ends up with its own feel and identity based on our changes and developments as humans.
Is there a particular story you wanted to tell or message you wanted to send with "Moh Llean."
I would say that whatever the album conveys thematically, it does so naturally without pre-conceptions or agenda.  That said, I think it is an attempt at openness in the heart and acceptance and peace.
How did the hip hop element of the band's sound come to be? Are you guys hip hop fans? Classic or modern day hip hop? Or, was it organic?
I started out as a rapper. Hip hop is at my roots and core.  I don't think this album is very hip hop though.
Tell me about the band's creative process. Do you work remotely or do you go off to the woods to write together as a group?
I wrote most of the stuff myself. My brother Josiah and I produced and arranged the stuff together.  We have a couple musicians– Doug McDiarmid and Matt Meldon, who played on every song, and then about 10 or 12 others who played on a song or two or three.
What band's or musicians have been major influences?
Life, The Universe, God or the thought experiment to envision whatever that is.
What role does the audience – live or otherwise – play in Why?'s universe?
They enable us to do this. Without an audience there would be no one to communicate these ideas to       and therefore no reason to continue.
What do you enjoy most about playing live?
I like the catharsis of singing. It's like the greatest thing in the world. Doesn't matter if you sound like Bon Iver or a see-saw. I think everyone should sing.
Is a European tour in the works for this album?
For sure. May/June.

Visual art seems to be an important part of the band's work. Are any of the band's member's visual artists? Did any of you attend art school?
Yes I am and did. I make all the album art (with help from my lay out designer friends).
What message would you like to send to AFP's artist community in these rather important and challenging times for artists?
Hang in there and always try to convey your most vulnerable truth through your art. Or just have fun or whatever.
-Frank Jackson