Wearable Art: Kate's Favorite $65 Superga Sneakers
Who would've pegged the Dutchess of Cambridge to be a sneakerhead — well not exactly — but she does love a particular pair of Superga trainers, and the internet is loving it!
Whether it's on the cover of British GQ, shopping, or attending London Marathon, Kate seems to be wearing cute white sneakers everywhere she goes.
William, Kate, George and Charlotte – plus Lupo the family dog. (📸 #normanjeanroy) https://t.co/cyiUjZXTGP pic.twitter.com/XEe9cn0vsc

— British GQ (@BritishGQ) May 29, 2017
And as we've reported before the "Kate Effect" is real, and if she likes your brand it will sell like hotcakes.
Case in point: a Nordstrom reviewer writes: " Kate Middleton-approved…I've been searching for the perfect walking shoe for an upcoming trip to Europe…I can say they are equally comfortable and stylish."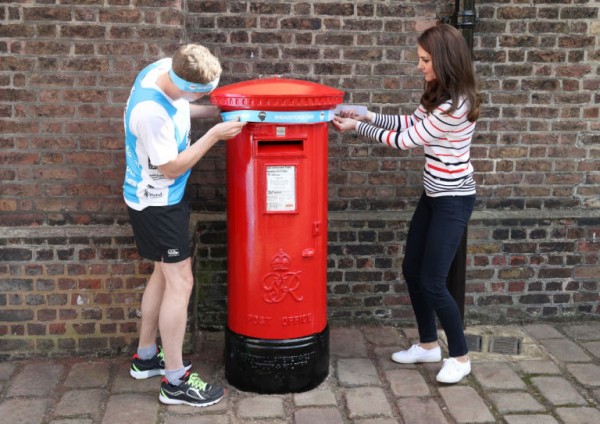 Photo Credit: AFP/Getty Images
According to Daily Mail, the Superga 2750 Cotu Classic trainers were first spotted on Kate in October 2016.  The same exact shoes have also been spotted on celebs like Alexa Chung, Karlie Kloss and Emma Watson — however it's Kate who has made the biggest impact on the Italian footwear.
'Superga has seen the sales figures for this style double since Kate has been stepping out wearing them repeatedly,' says a rep. The their sales have DOUBLED, increasing 100% thanks to the princess.
And don't worry. Despite the sharp jump in sales, the sneakers are available.
'As they are Superga's most popular style it's practically impossible to sell out completely as they have plenty of stock of this particular white trainer.'
Happy shopping!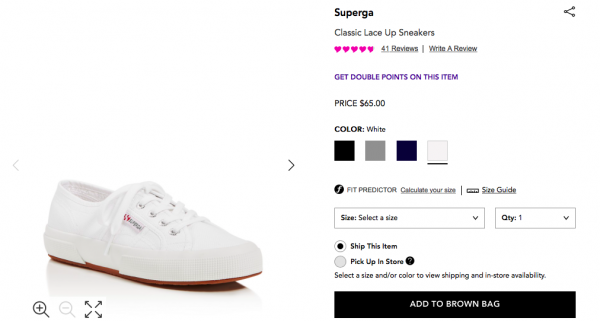 Photo Credit: Bloomingdales