Wearable Art: Edward Enninful's Appointment As New Editor Of British Vogue Breaks Ground
Even more awesome than the Wackids playing Rage Against the Machine using children's toys, is the announcement that world-renowned sartorialist Edward Enninful will be the new editor-in-chief of British Vogue — one of the most storied woman's magazines in the world.
From his work with i-D, Italian Vogue, and W Magazine this shouldn't come as a surprise, however this is actually big news! Simply because, as Lauren Cochran aptly sums it up, Enninful is "a black man at the helm of the most established fashion magazine in Britain" — working in an industry that is predominately white and that seems to largely service more privileged sections of society.
In fact British Vogue has been taken to task for "its lack of diversity in model casting." As Cochran points out, Jourdan Dunn was the first black model to grace the cover of British Vogue as its solo star in 12 YEARS! (Naomi Campbell was the last model to appear on her own cover in 2002 ).
Naomi Campbell and Edward Enninful at 2016 Fashion Awards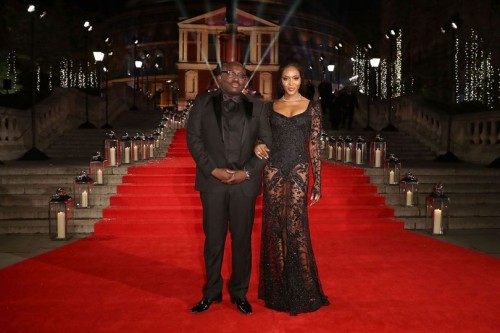 Photo Courtesy: REX
And Enninful has been highly vocal, dressing down the fashion world for its blatant lack of diversity.
In a talk last year, Enninful says to an audience: "If you put one model in a show or in an ad campaign, that doesn't solve the problem." He continues: "We need teachers in universities, we need internships, we need people of different ethnic backgrounds in all parts of the industry. That really is the solution; you have to change it from the inside."
Perhaps his new appointment is part of Vogue's effort to 'change?' We shall soon find out. Currently serving as fashion and style director at W Magazine, Enninful will assume his new role on August 1.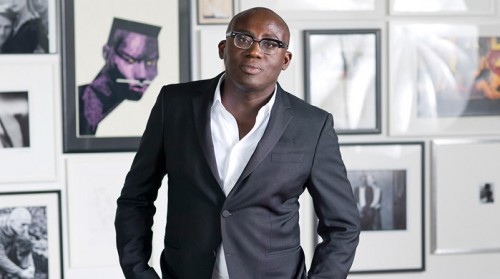 Photo Courtesy: Giorgio Niro
In the meantime, since it was announced on April 10, Enninful has said that his appointment is "truly a dream come true." And he has also said that he was most looking forward to sharing the HUGE and splendid news with his father, who immigrated to England from Ghana with his mother and six children.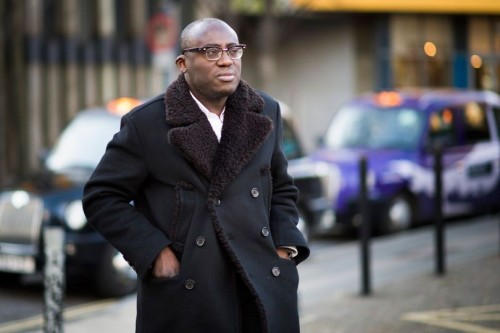 Photo Courtesy: REX
"I grew up reading British Vogue – I am so honoured and humbled to be taking up the mantle of editor," he tells Vogue. "I realise I am stepping into the shoes of a hugely respected editor in the shape of Alexandra Shulman, someone who has chosen to leave at the top of their game with a legacy of 25 years of success."
He goes on to say: "British Vogue is a great magazine with a legacy of creativity and innovation," adding "I look forward to continuing to produce an exciting beautiful magazine for its readers."
Anna Wintour, artistic director of Condé Nast and editor of American Vogue, where Enninful is a former contributor, said: "It is a brilliant choice, and I am thrilled for him. Edward will undoubtedly shake things up in a way that will be so exciting to watch."
Congrats, Edward! We can't wait to pick up an upcoming copy!