Wearable Art: The Spirit Of The 90s Is Alive In This Fall Fashion Trends
Hello, September! This fall, get ready for Kate Moss, patent leather, platform boots, Ally McBeal-inspired mini-skirts, and "Pretty Woman" style references!
From Alexander Wang's Fall/Winter 2016 looks to Thierry Mugler's 2017 Resort collection, various nods to the 90s are currently trending. Heck, even leggings are back, with Céline creative director Phoebe Philo styling stretchy pants under the label's latest set of skirts and dresses!
Here's a stunning example from Céline Photo: Monica Feudi / Courtesy of Céline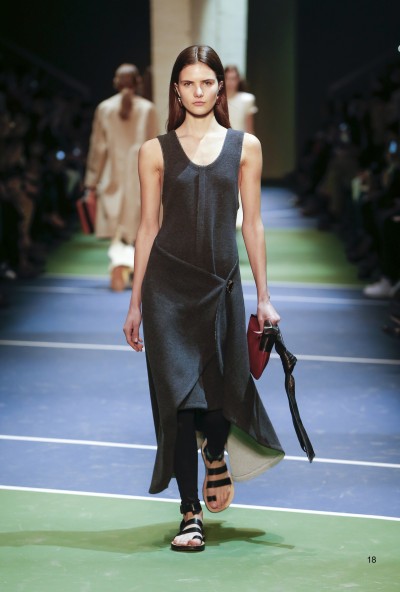 Gorgeous 90s inspired outerwear to look out for include Isabel Marant's red, Rock n' Roll patent leather trench, and Vivenne Westwood's puffer coat (below).
But in the world of womenswear, expect lots of style references this upcoming season from that memorable decade. Just this week, we saw the return of Kate Moss as the face of Charlotte Tilbury's fragrance "Scent of a Dream" (video at bottom), as well as Kenzo World's send-up to Fatboy Slim's "Weapon of Choice" music video, directed by Spike Jonze, featuring actress Margaret Qualley.
Check out this insane video below! 
And just when you've thought you've seen enough genuflects to the 90s, there are mini-skirt suits from Alexander Wang à la "Ally McBeal," and cut-out looks from Thierry Mugler, harkening back to the Julia Roberts classic "Pretty Woman."  Smells like Teen Sprit? Oh yeah!
A look from Alexander Wang, Fall/Winter 2016.
Photo: Yannis Vlamos / Indigital.tv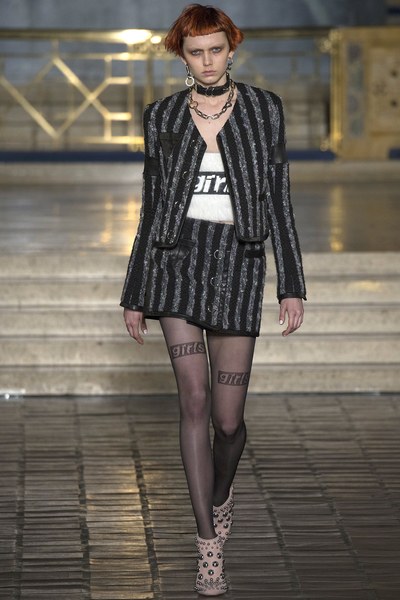 Thierry Mugler's 2017 Resort collection Photo: Courtesy of Mugler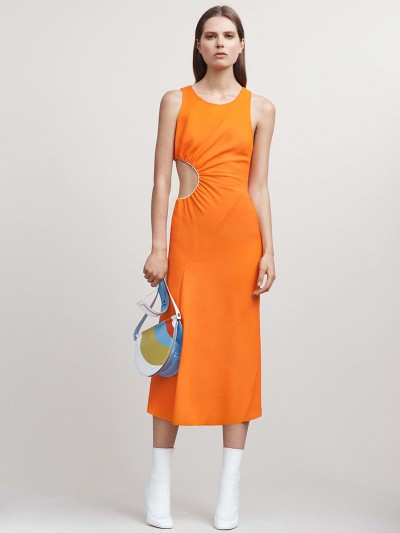 Puffer Coat by Vivenne Westwood Photo: Getty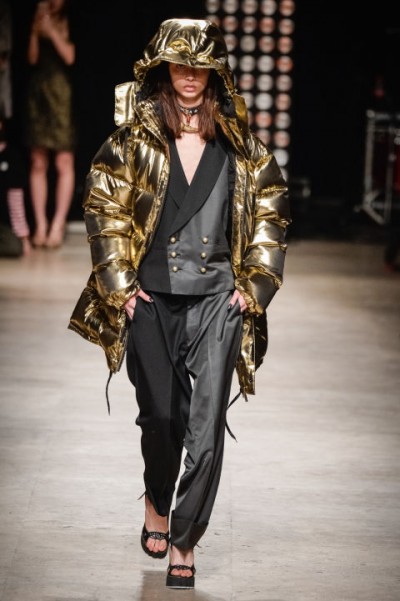 Jacqueline Colette Prosper, yummicoco.com