Wearable Art: How Parson's Open Style Lab Is Making Clothing For People Of All Abilities
Many of us get dressed and undressed everyday without much thought. But for some people, changing in and out of clothing, or dealing with buckles, zippers and laces can be a frustrating task.
According to Fashionista.com, in the U.S. alone, there are 59 million people living with disabilities, and 'their clothing options are greatly limited.'
Thankfully, 'adaptive wear' has emerged as type of clothing made for people of all abilities that adheres to various function and style needs.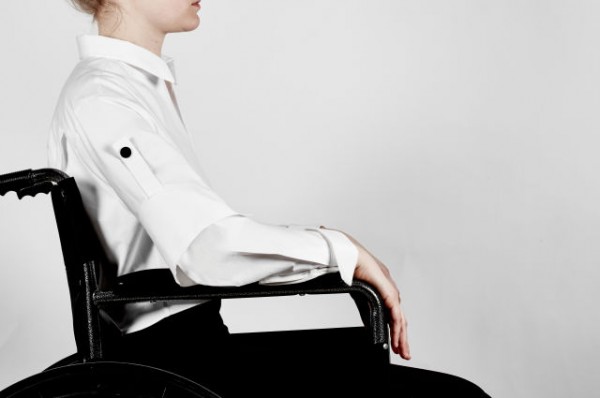 Photo Credit: Lucy Jones Design
And thanks to programs like Runway of Dreams Foundation and Parsons' Open Style Lab (OSL), there has been an increase in the availability of clothing geared for children and adults of all abilities.
In addition, Target has rolled out a 'collection of sensory-friendly apparel for children,' including items with zip-off sleeves, side openings, or openings in the back for those who are sitting or lying down.
At Parsons' Open Style Lab (OSL), designers, engineers, and occupational therapists work in unison to create accessible wearables.
OSL was initiated at MIT in 2014, the program aims to challenge the fashion industry to consider the variety and uniqueness of all bodies, ages and abilities in the world. And designing for the underserved leads to better products for everyone —a core tenet of Open Style lab's curriculum
Watch video below to learn more about Runway of Dreams and adaptive wear