Album Review: Slothrust, "Everyone Else"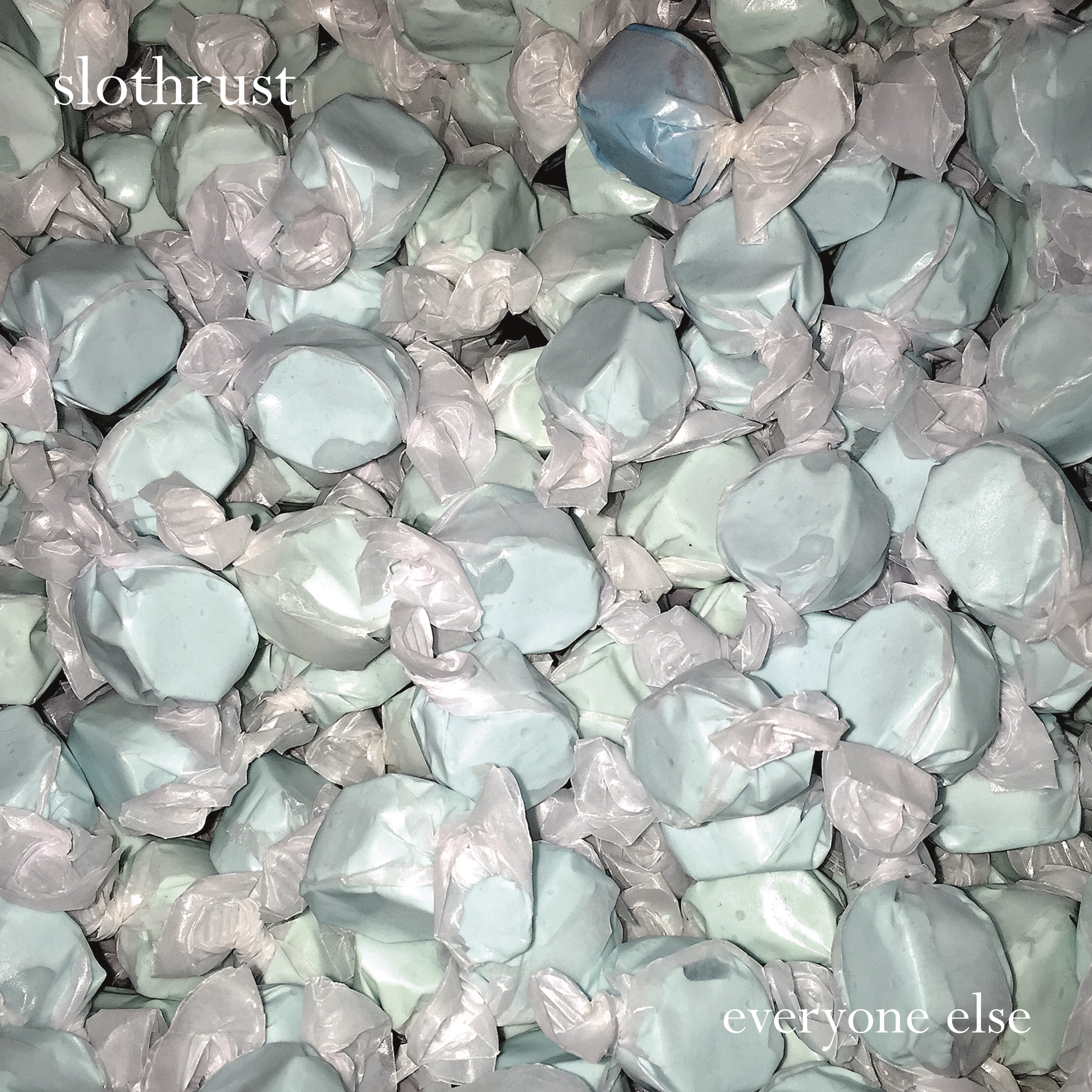 Brooklyn's Slothrust will be releasing their second full length album later this week (October 28th) on Dangerbird Records, and if you're unfamiliar with this trio, it's time to give them a listen.  The new album titled, Everyone Else grabs you immediately with a surf rock instrumental track that makes you wonder what's coming next, and then you hear the melancholy vocal intro of track  two- "Like a Child Behind a Tombstone."  It's a slow build up into a guitar driven rocker with metaphors abound, and now you're hooked on lines like, "I think my face looks like glass, but my body feels plastic" and "I feel like a child hiding behind your tombstone."
As impressed as I am with Wellbaum's eloquent lyrics, musically the band has great range. From the punk-esque, Violent Femme's like, edgey cut, "Trial and Error" to the bluesy "Horseshoe Crab" and the jazz influenced "The Last Time I saw My Horse," they achieve a range of music that isn't often heard from today's one trick pony, cookie-cutter bands.  And if you're into the more classic rock sound, "Mud"  takes you on quite a journey with a blues inspired intro, to a classic guitar driven, drum heavy rocker. Dare I reference the greatest of the greats Led Zeppelin?
This is an album for music lovers who can appreciate the achievements of a band that's hitting it's stride and has the ability to capture the best of rock, jazz and blues on one album.
–Frank Jackson
You can see them live at Irving Plaza on Saturday, October 29th and Rough Trade on Tuesday, November 1st.
"In comparison to previous albums, it's slower, more introspective, and patient with itself. The hard, riff-centered jams Slothrust does so well are still there, though this time they feel  more like a means of procrastination." – Noisey
"…a rip-roaring quick hit that places Leah Wellbaum's gravelly voice over some ferocious-sounding guitars." -Stereogum
"Listen to songs by Slothrust, and you'll hear aggressive sounds that hearken back to early-'90s rock bands like Nirvana and Dinosaur Jr. Listen more closely, and you'll also hear elements of the blues that the band's members learned when they met in their college's jazz program."– NPR MUSIC
"Slothrust exemplify how colorful, fun and insightful rock music can be. The best kind of weird." – CLRVYNT