"Paradise," a Contemporary Interpretation of "The Garden of the Early Delights"
Paradise is an interactive version of The Garden of Earthly Delights which was created in 2016 for the 500-year anniversary of Hieronymus Bosch's death.
This artwork consists of a curious animated short film that recreates similar characters and the landscape of the original, but represents the excesses and desires of modern society- such as sex, power, consumerism, corruption, entertainment, religion and food.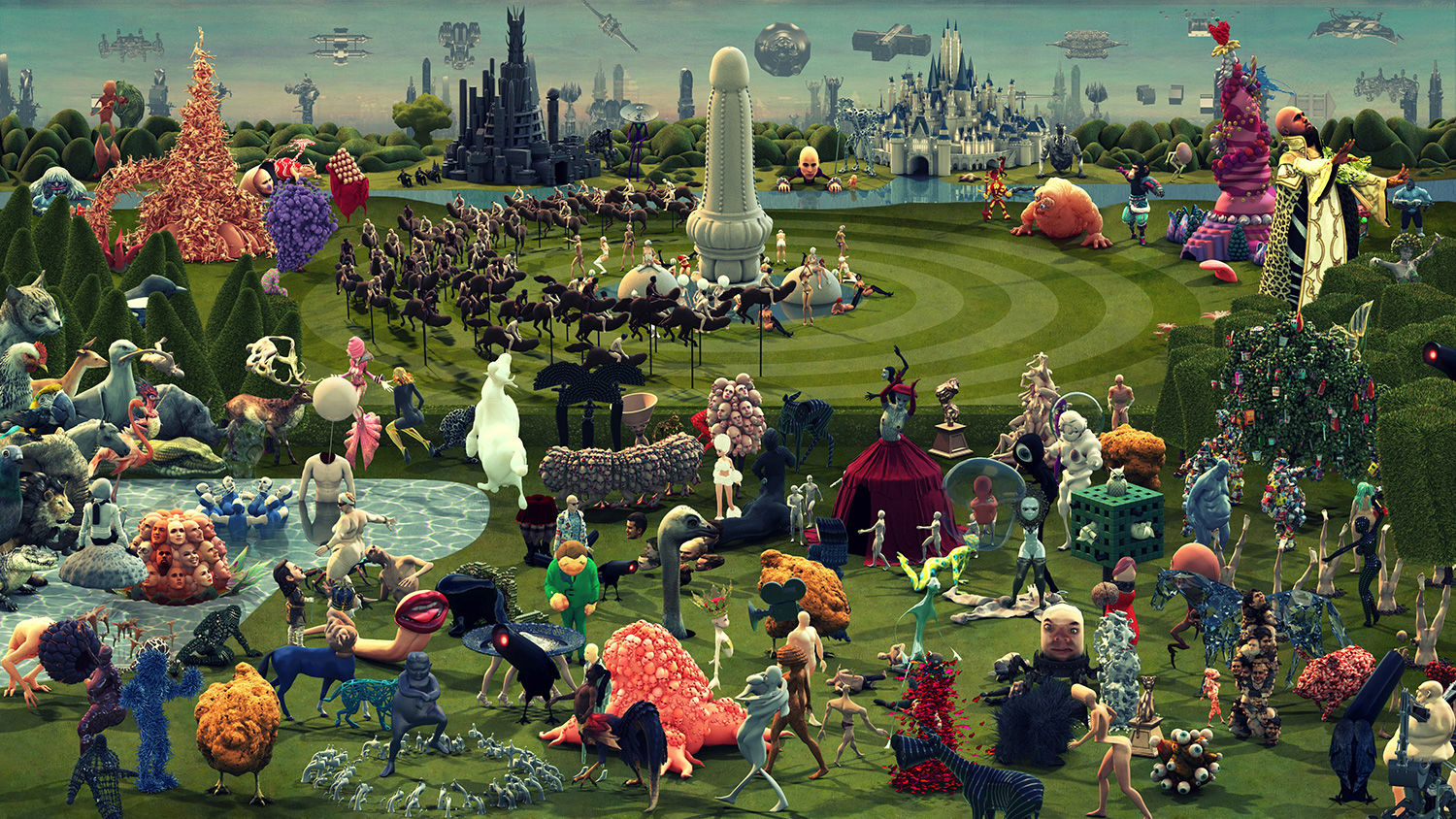 The original Bosch's triptych includes God presenting Eve to Adam, animals and nude people. Studio Smack's version shows funny details with spaceships, Hello Kitty, Coke, headless fried chicken and fantastic characters. What the animation and Bosch's triptych have in common is that you'll hardly be able to take it all in. You can watch it for hours.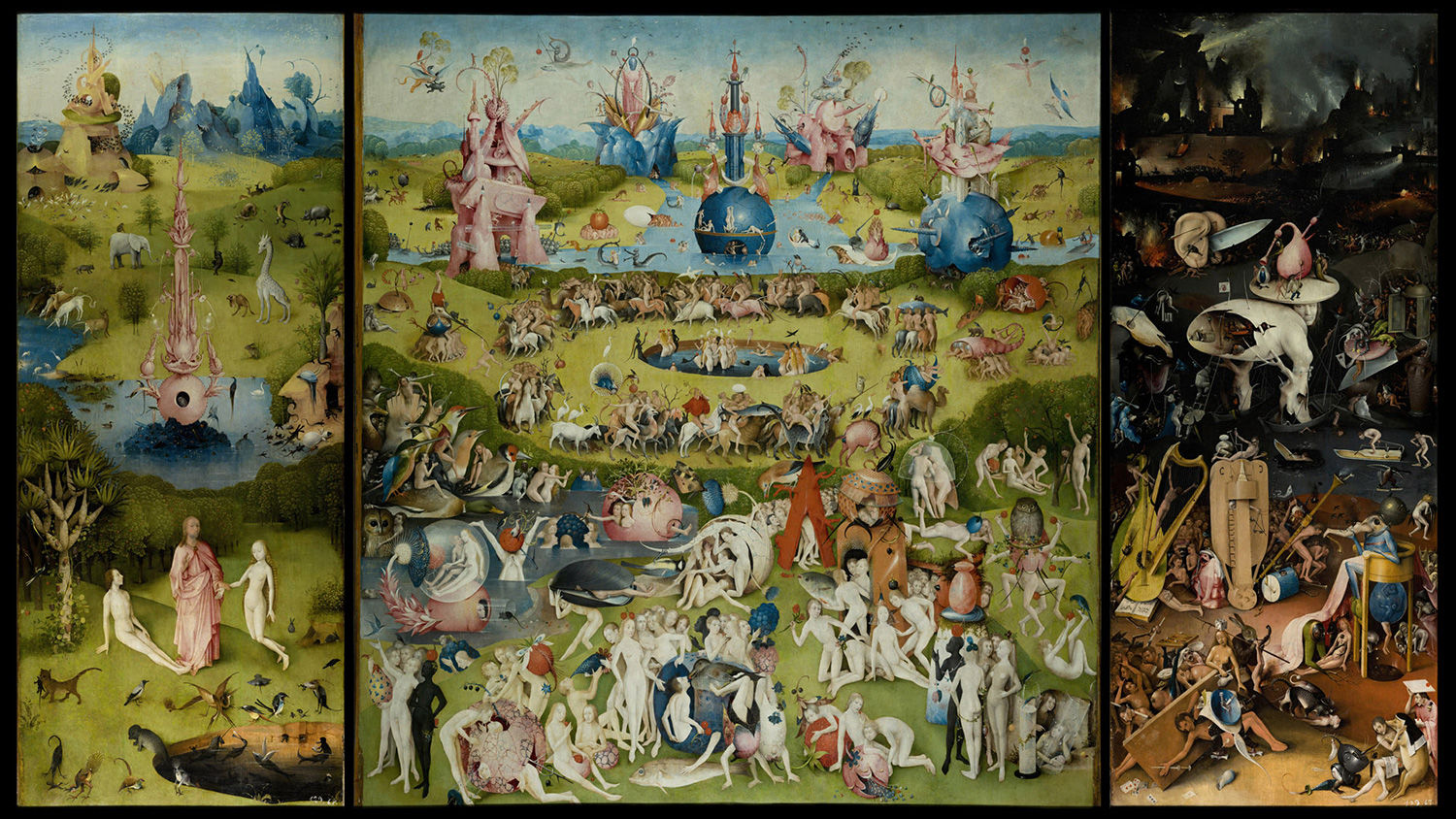 The characters are 3D modeled, geometrically incorrect and represented in a bi dimensional picture of historical context. They were rendered in Cinema 4D and later composited in After Effects. Each of them has their own animation loop.